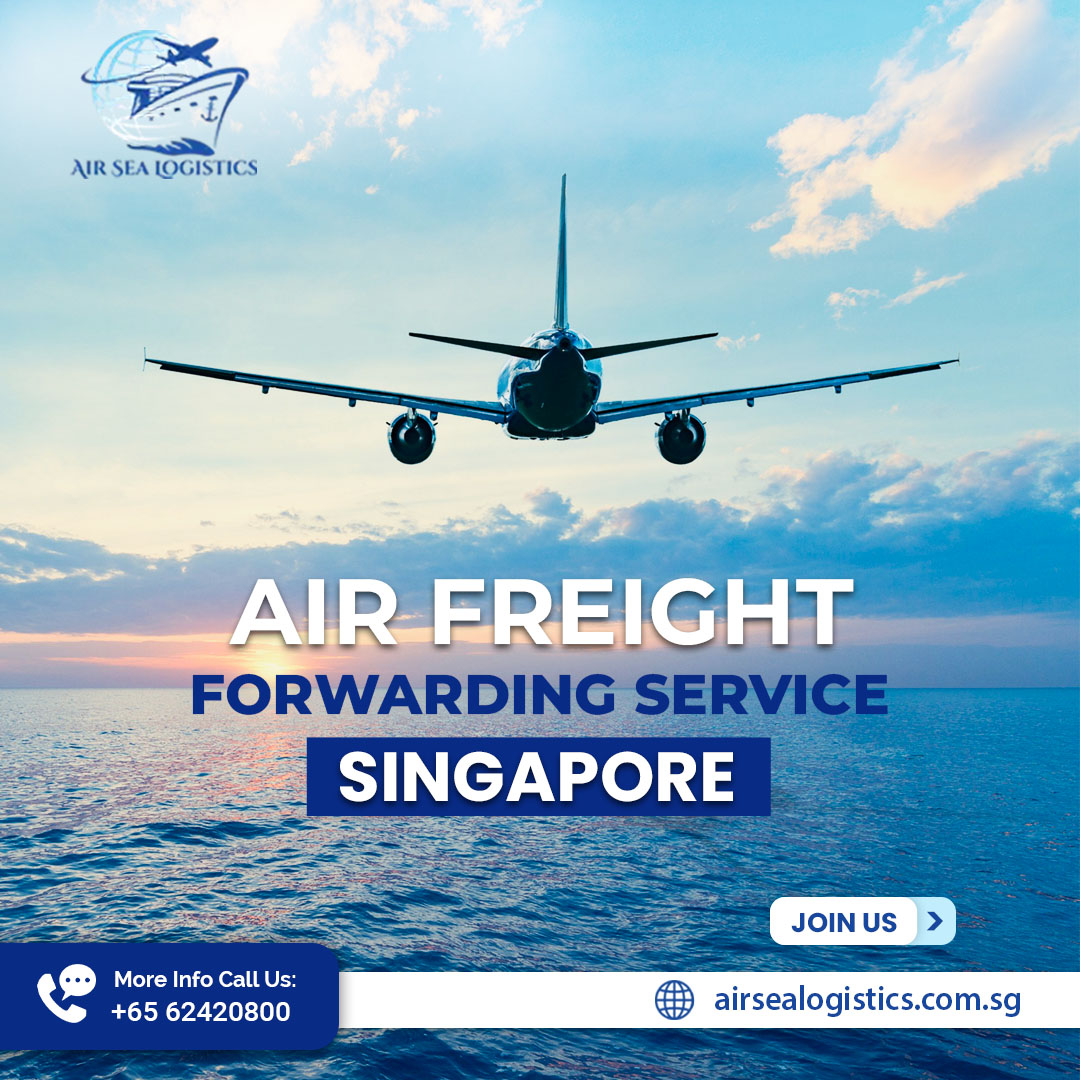 Are you looking for a reliable and efficient solution to transport your goods via air in and out of Singapore? At Air Sea Logistics, we understand the critical importance of swift, secure, and cost-effective air freight forwarding services. As a leading logistics service provider based in Singapore, we pride ourselves on delivering top-notch solutions tailored to meet your unique air freight needs.
Why Choose Air Freight?
Air freight is an indispensable mode of transportation for time-sensitive and high-value shipments. With its rapid transit times and global reach, it's a preferred choice for businesses looking to expedite their supply chain and meet tight deadlines. Whether you're shipping perishable goods, high-tech equipment, or urgent cargo, air freight offers unmatched speed and reliability.
At Air Sea Logistics, we recognize the significance of this mode of transportation and have honed our expertise to offer exceptional air freight forwarding services in and out of Singapore.
Our Specialized Air Freight Services
Tailored Solutions- We understand that each shipment is unique. Our team customizes solutions to suit your specific requirements, ensuring a smooth and efficient air freight experience.
Global Network- With a vast network of partners and agents across the globe, we ensure that your cargo reaches its destination seamlessly, no matter where in the world it needs to go.
Efficient Handling and Documentation- Our experienced professionals take care of all necessary documentation and ensure compliance with international regulations, making the process hassle-free for you.
Real-Time Tracking- With our advanced technology, you can track your shipments in real time, providing you with complete visibility and peace of mind throughout the journey.
Customs Clearance- Navigating complex customs procedures is one of our specialties. We ensure that your goods clear customs swiftly, reducing any potential delays.
Why Air Sea Logistics?
Expertise- With years of experience in the industry, we have mastered the art of air freight forwarding, offering reliable and efficient services.
Customer-Centric Approach- We prioritize customer satisfaction and are dedicated to providing the highest standards of service to meet your needs.
Strategic Location- Situated in Singapore, a key logistics hub in Asia, we leverage the country's excellent infrastructure and connectivity to streamline your air freight operations.
At Air Sea Logistics, we are committed to providing unparalleled air freight forwarding services in Singapore. Whether it's urgent deliveries, high-value cargo, or time-sensitive shipments, our team is equipped to handle your requirements with utmost professionalism and care.
Partner with us for your air freight needs and experience a seamless, reliable, and efficient logistics solution that takes your business to new heights.
For any inquiries or to discuss your air freight requirements, feel free to get in touch with our experts at Air Sea Logistics. Let us be your trusted partner in navigating the skies of global trade.Freight Forwarding Services from Australia to Singapore, Freight Forwarding Services from Ho Chi Minh to Singapore, Freight Forwarding Services from Indonesia to Singapore