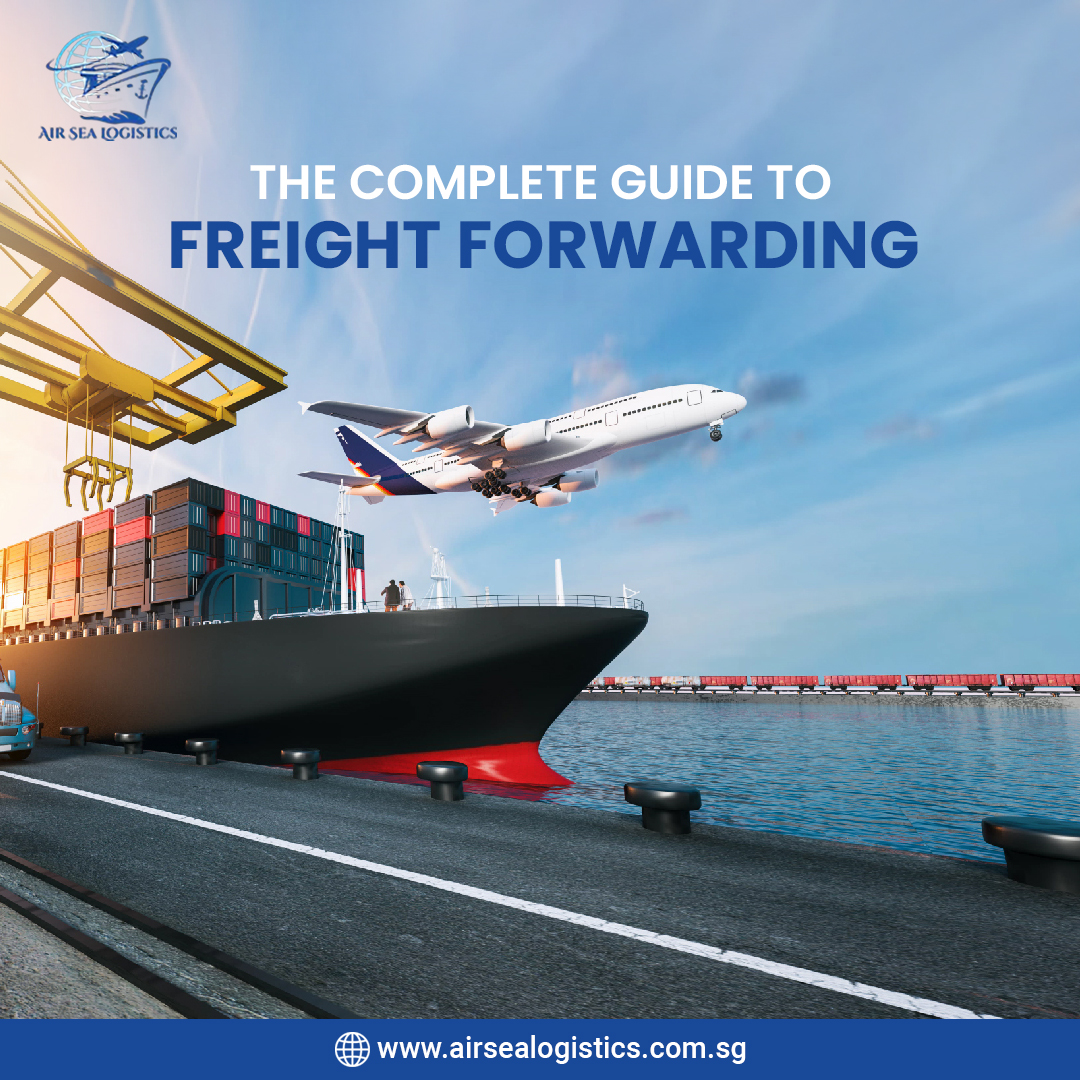 Welcome to Air Sea Logistics' comprehensive guide to freight forwarding – your roadmap to the world of international trade and logistics. We will explore the intricate web of global shipping, customs regulations, and the seamless solutions offered by Air Sea Logistics.
Understanding Freight Forwarding
At the core of global trade lies the pivotal role of freight forwarding. It's more than just transporting goods from one point to another – it's an intricate process that demands expertise, precision, and an understanding of complex international regulations. Air Sea Logistics specializes in simplifying this process for businesses, ensuring that their cargo reaches its destination efficiently.
The Services We Offer
Tailored Transportation Solutions- We understand that every business is unique, and so are their shipping needs. Whether it's via air or sea, our tailored solutions cater to the speed, cost, and specific requirements of our clients' cargo.
Streamlined Customs Clearance- Navigating the labyrinth of customs regulations can be daunting. We take the stress out of this process by utilizing our in-depth knowledge and expertise to ensure smooth and compliant clearance for your shipments.
Warehousing and Distribution- Beyond transportation, we offer warehousing and distribution services, completing the end-to-end supply chain process and ensuring your goods are managed efficiently.
Technology Integration- Our advanced technological solutions allow you to track your shipments in real-time, manage documentation digitally, and stay updated on your cargo's journey.
Why Air Sea Logistics?
Our dedication to quality service and customer satisfaction sets us apart. With a global network of partners and agents, we seamlessly facilitate shipments to and from any corner of the world. Situated in Singapore, a logistics hub, we leverage the country's excellent infrastructure to optimize our operations.
Navigating the International Trade Landscape
The global trade environment is ever-evolving, and at Air Sea Logistics, we adapt to these changes, staying ahead of the curve. We aim to simplify the complexities of international trade, allowing businesses to focus on their core activities while we handle their logistics needs efficiently.
Freight forwarding is a critical cog in the wheel of global trade, and at Air Sea Logistics, we pride ourselves on being your trusted partner in this journey. With our tailored solutions, expertise in navigating customs regulations, and commitment to seamless operations, we ensure your cargo reaches its destination with ease.
Thank you for exploring the world of freight forwarding with Air Sea Logistics. We are here to make your international shipping experience hassle-free and efficient.
For more information and to discuss your specific logistics needs, feel free to contact us today.
This blog aims to provide an overview of the complexities and solutions within the realm of freight forwarding, emphasizing the role of Air Sea Logistics as a reliable and comprehensive service provider in the industry.
Freight Forwarder Services in Ang Mo Kio, Freight Forwarder Services in Bedok, Freight Forwarder Services in Tampines, Freight Forwarder Services in Woodlands, Freight Forwarder Services in Yishun